Continued from PART II, published some weeks ago. Didn't realize then that there would be so much new 'content' so soon. Anyhow, here's chronicling the same ..
So what if stats don't agree with us .. we'll MAKE them agree! The numbers indicate an increase, but the graphs disagree!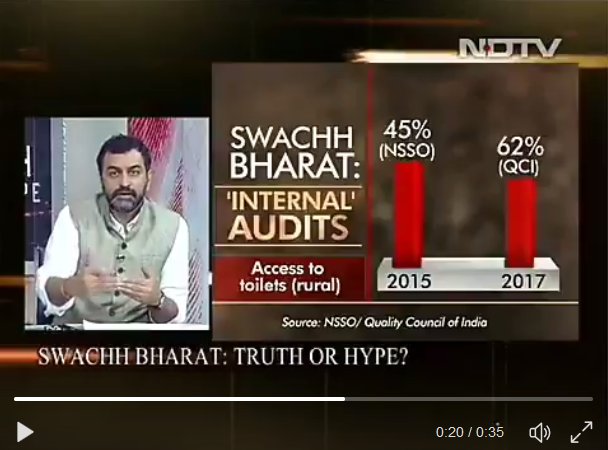 गिर चुका है ये चैनल! 😀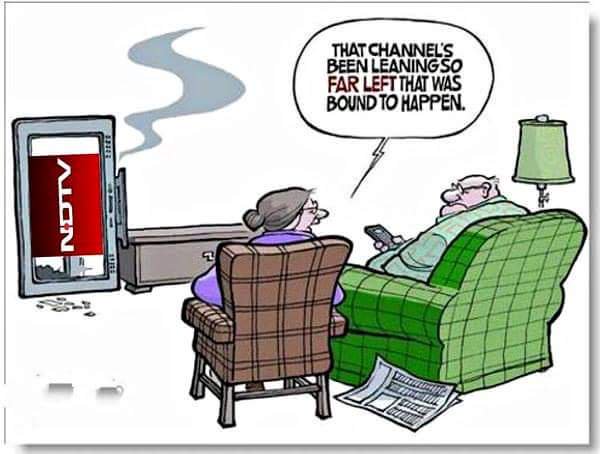 Oh, and how can anyone forget the #NDTVGirl ask the IMF Chief .. yes the IMF CHIEF .. whether Hindu Males alone benefit from India's growth!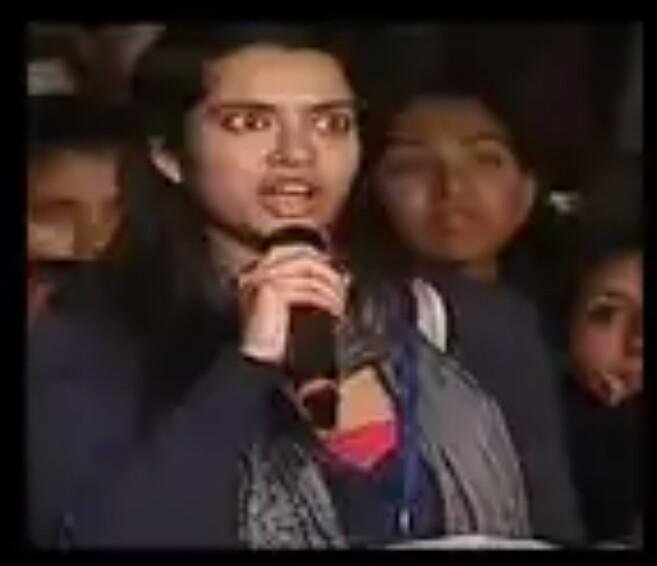 Yup, being 'Legally Vetted' indeed .. if only some fact checking had been done b4 actually publishing it .. but then, you can always vet it later!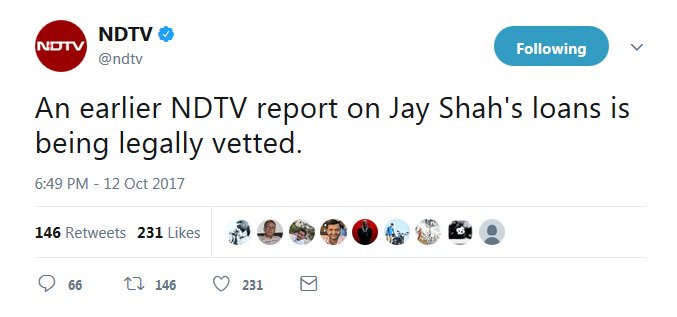 Godawful &repulsive indeed .. esp the way the insult is turned on its head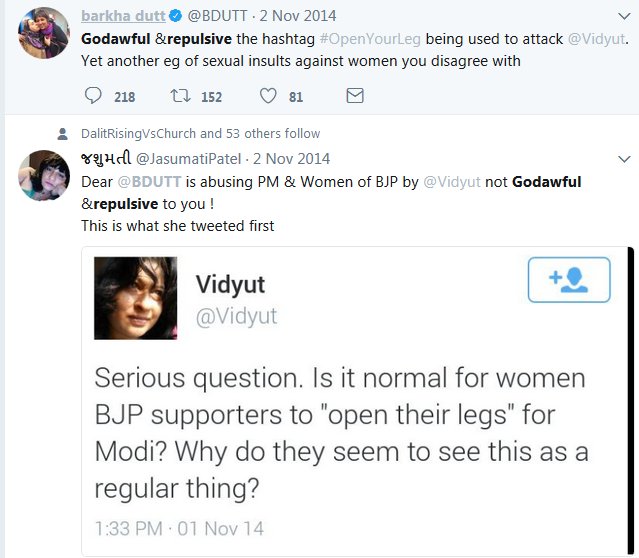 Oh, the outrage!
Especially since Heckling = Terrorizing!
Oh, btw there are no terrorists in 'India Controlled' Kashmir (refer PART I of this blog series, or THIS tweet), merely 'Separatist Guerillas', allegedly!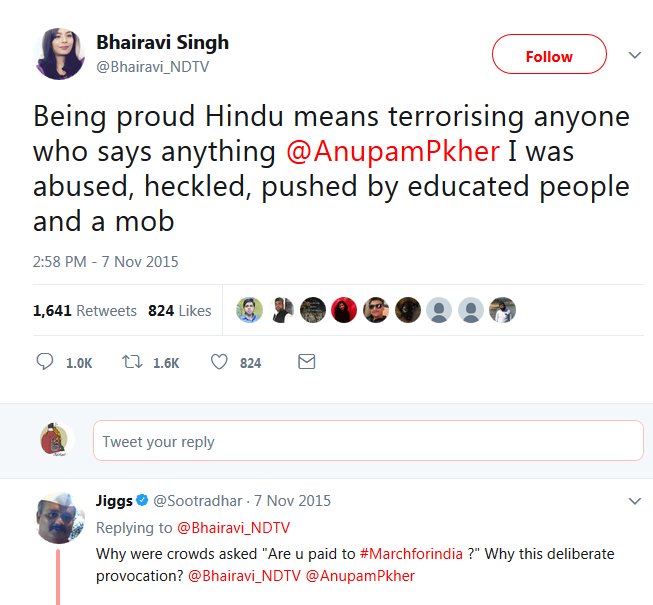 This one is awesome!
Pic 1: Get called out for what might have been a genuine mistake.
Pic 2: Refuse to acknowledge & offer gratuitous advice
Pic 3: Get called out for the liar that you are
Pic 4: STILL refuse to see reason and offer a juvenile excuse!
Welcome to #NDTV, folks!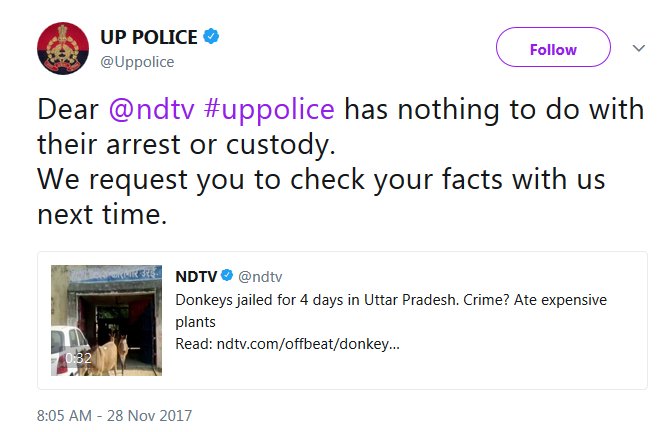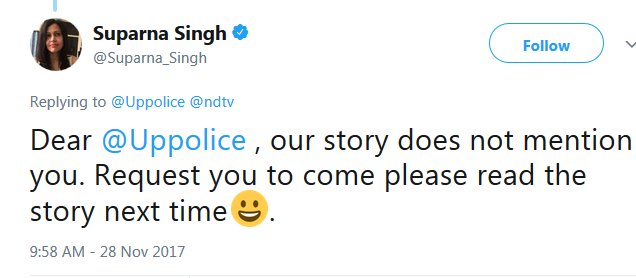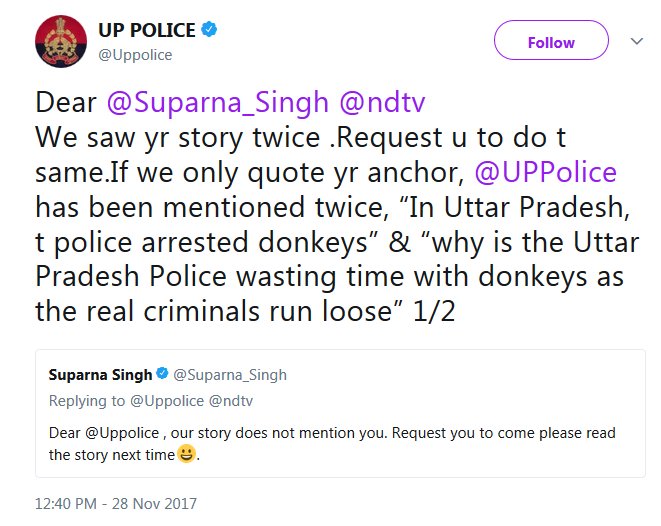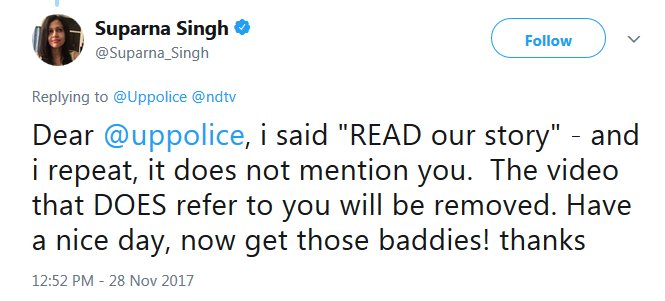 This one is unique NOT because of the wrong mathematics (aisi galtiyan to hum se hoti rehti hain 😇), but for the fact that the tweet is still there as it was, un-amended, and more importantly, RT'ed by the @ndtv handle as well!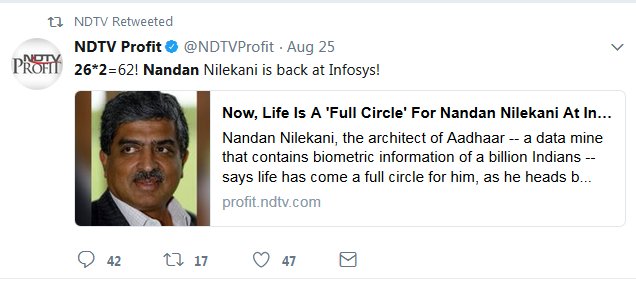 Ye kaisa 'Leaving' hua bhai?
Or are they implying that the PM is a fan of Swargiya Shri Michael Jackson's ulti chaal wala moonwalk?
😀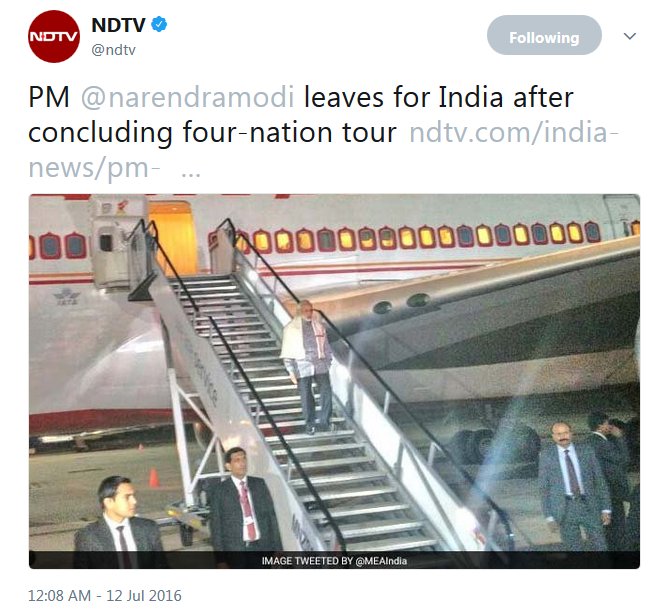 #NDTV – Where middle school mathematics makes our brains hurt!
.
.
Or are they finally making an effort to improve the mathematical skills of their employees so that 26*2=62 doesn't happen again (Refer tweet 77)?
😂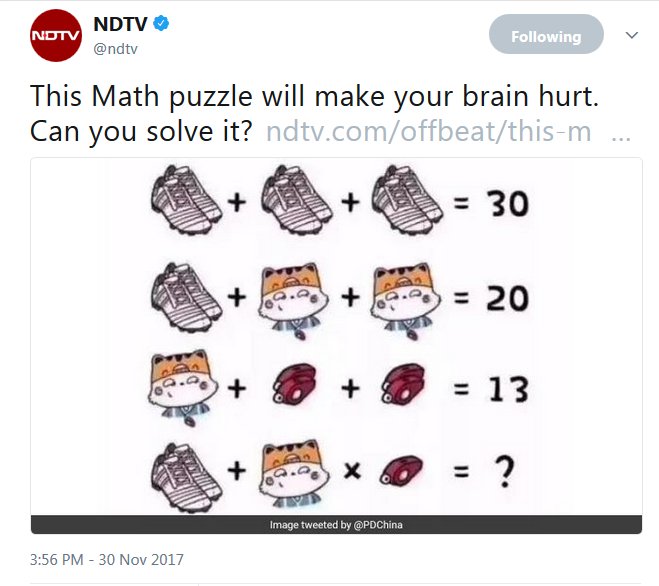 British MPs are passe (Refer tweet 24) .. with a former POTUS himself insulting us, we are in a league of our own! Now, if only the current POTUS would oblige us .. 😀
And who'd have thought we would have the grace to accept the free 'publicity'. No way! How can we not let the whole world know what our agenda .. err .. question was? 😀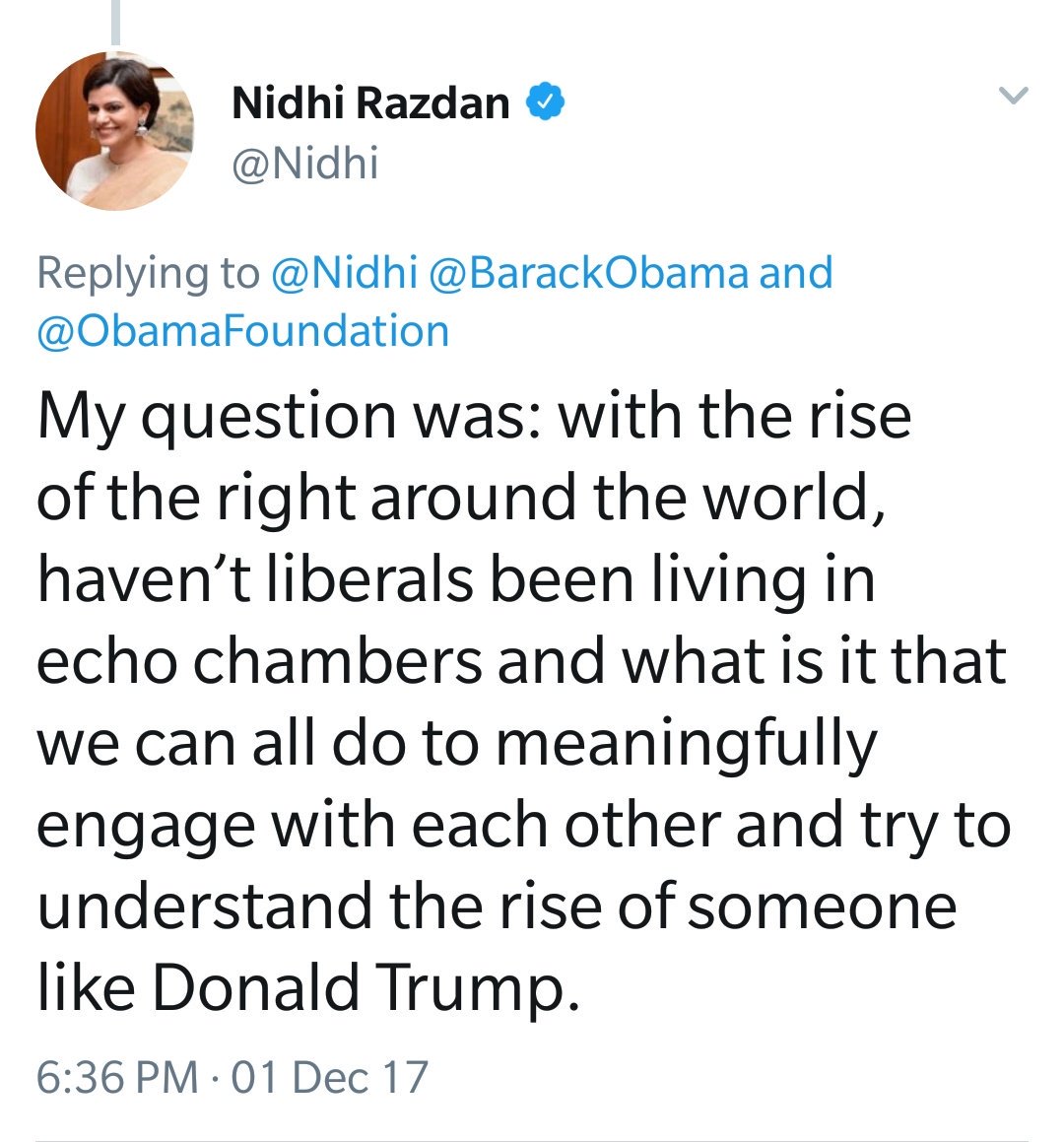 Oh no .. I should have avoided the word 'agenda' in the above tweet.
On that note .. plz DON'T pay any heed to this video, I implore you!
In fact, as per a commentator on YouTube, #NDTV themselves too have taken down this video!
Oh, and btw, we WILL question constitutional authorities that have been entrusted as the custodians of this great democracy of ours .. no bias here, mind you .. so what if there exists no solid evidence of that!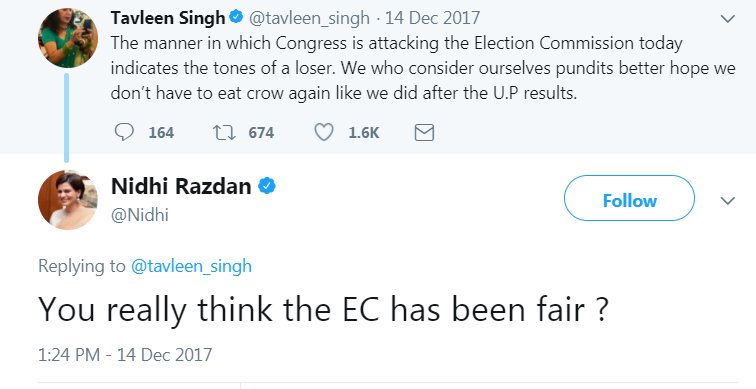 While we are on the topic, what is a zero between friends .. that too on an election morning, hain ji? Fact checking is secondary .. 'breaking news' is what we live for!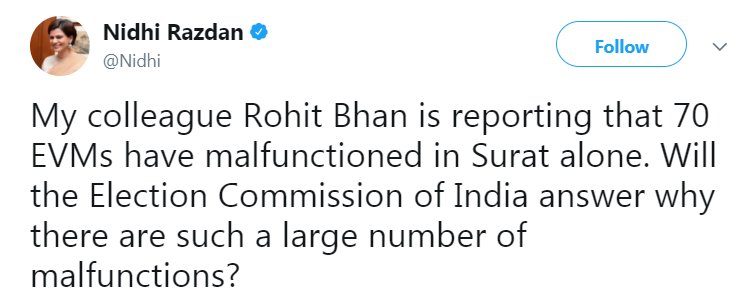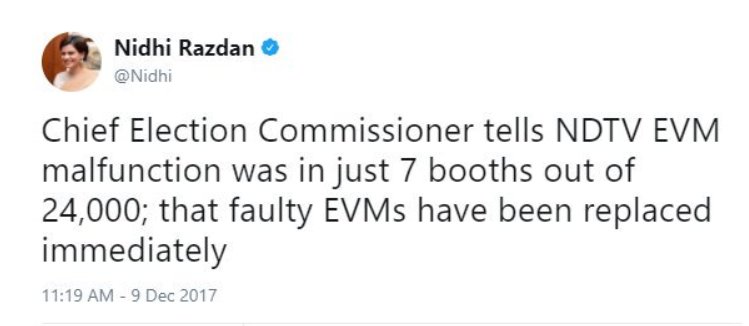 Then there is the quintessential editorial 'oversight' .. or maybe they think one of these two gents is a PM / CM in India by day and a minister in Sri Lankan govt by night! (Screenshot from @ARanganathan72's TL)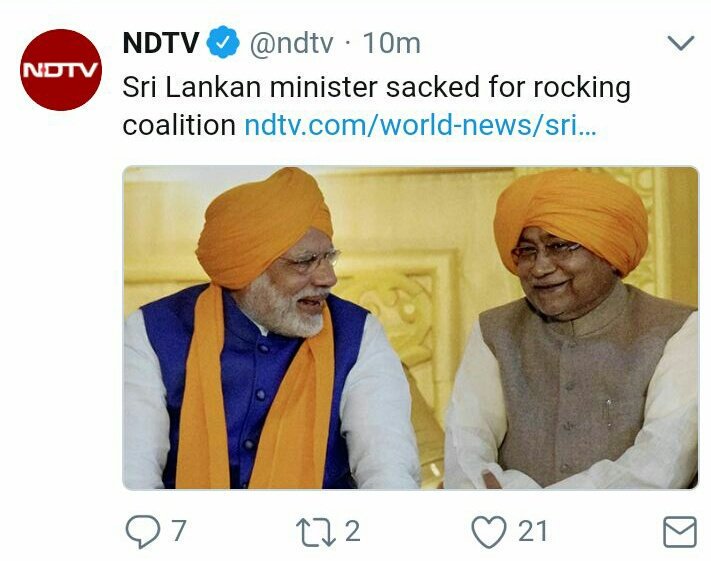 The interesting thing about statistics is that they can tell just about whatever you 'want' them to tell .. 'single quotes' and U-Turns et al!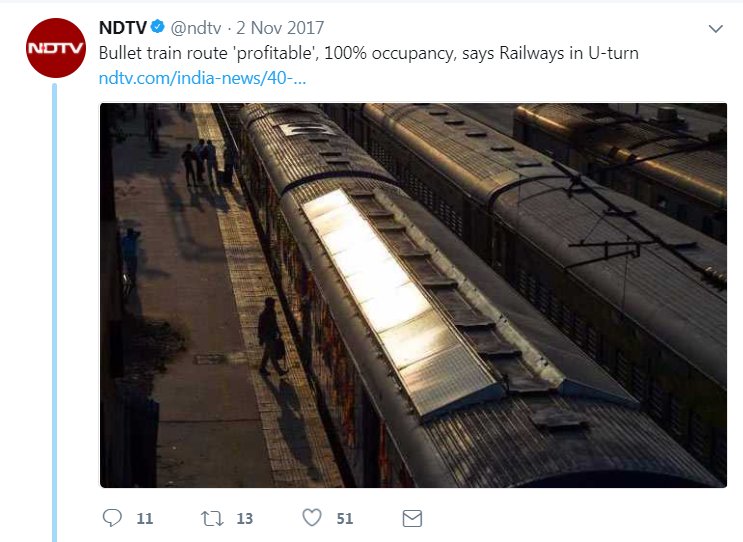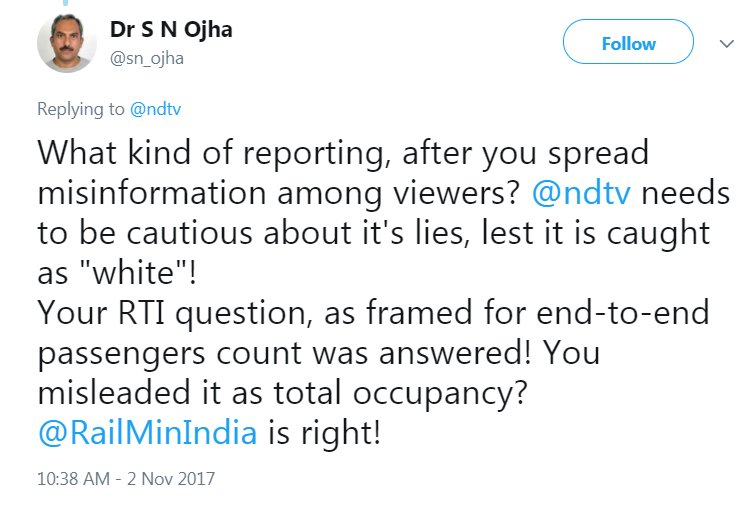 And in the quest for 'victimhood', what is a few crores here and there?!! 😀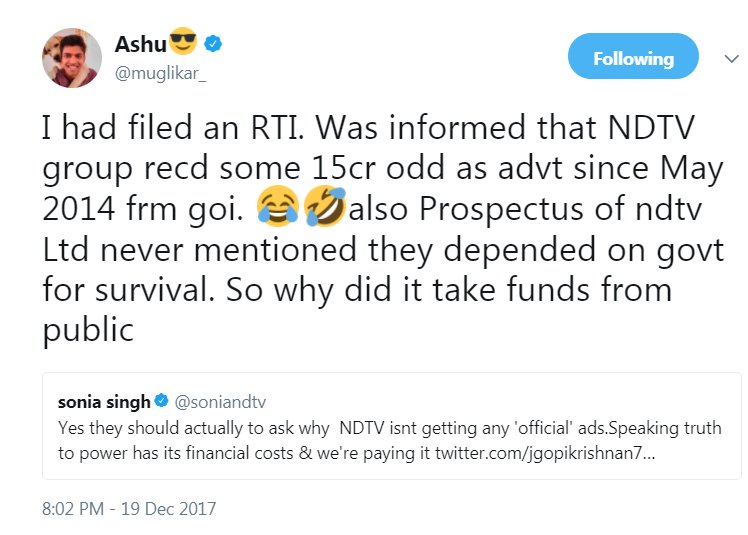 Oh, DAMN the mirrors that ppl keep shining in our faces!!